31 May 2017
Intrinsic, part of Old Mutual Wealth, is today pleased to announce it has completed the acquisition of Caerus Capital Group (Caerus).
It was announced in February that the Caerus board had unanimously accepted an offer from Intrinsic and recommended the offer to other shareholders.
Intrinsic is today pleased to confirm that the agreement has now received shareholder and regulatory approval. The acquisition will see the Caerus network become a wholly-owned subsidiary of Intrinsic, with Caerus advisers adopting the Intrinsic advice process over a phased transition, which will be managed on a firm by firm basis.
The acquisition sees Old Mutual Wealth build on its controlled distribution strategy in the UK by adding over 300 financial advisers to the Intrinsic network. In total, around 3,700 advisers are now authorised through Intrinsic.
Since joining Old Mutual Wealth in 2014, Intrinsic has invested in the growth of the network and the wider financial planning sector. That has seen the business continue the integration of Positive Solutions, acquired in 2013, and absorb over 200 advisers departing Sesame Bankhall Group,
It has also launched Old Mutual Wealth Private Clients Advisers, the national financial planning business. And it has supported the recruitment and training of new advisers through the Financial Adviser School, while driving succession planning and continuity in the sector through its practice buyout initiative.
Following completion Caerus chief executive, Keith Carby, will leave the business while managing director, Andy Ferns, will stay with the company to support a smooth transition to Intrinsic.
Outgoing Caerus Chairman and CEO, Keith Carby says:
"I'd like to thank all our staff and advisers who have built Caerus and helped make it what it is today. The transaction is testament to the quality of what they've produced and confirmation of its value. Intrinsic and Old Mutual Wealth now offer them the opportunity for even greater success. I wish all concerned the very best."
Intrinsic CEO, Andy Thompson adds:
"I'm delighted to welcome the staff, advisers and clients of Caerus into the Intrinsic network. Caerus has grown to become one of the most highly-regarded networks in the industry, and we now have a fantastic opportunity to continue our growth together.
"I'd also like to thank Keith Carby for the remarkable contribution he has made to Caerus and for giving Intrinsic the opportunity to continue that work."
Intrinsic Managing Director – Wealth Network, Stephen Fryett adds:
"Intrinsic has grown to become a market-leader in financial advice, and now supports around 3,700 advisers across the UK. Our scale and commitment to the sector means we offer unrivalled service for advice businesses and their clients.
"We're really excited to be able to work with Caerus advisers as they become part of Intrinsic, and we will be working extremely closely with firms to ensure that process takes place at the right time for their business, without disruption for advisers, staff or clients."
Tim Skelton-Smith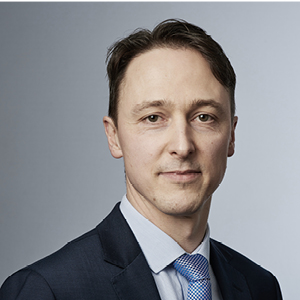 02380 916998
07824 145076
Email Tim
Notes to editors
Old Mutual Wealth
Old Mutual Wealth is a leading wealth management business in the UK and internationally, helping to create prosperity for the generations of today and tomorrow.
It has an adviser and customer offering spanning:
Financial advice delivered by the Intrinsic network in the UK and AAM Advisory in Singapore
Platform based wealth management and protection products delivered by Old Mutual Wealth in the UK and Old Mutual International globally
Asset management solutions delivered by Old Mutual Global Investors
Discretionary investment management delivered by Quilter Cheviot.
Old Mutual Wealth oversees £122.2 billion in customer investments (as at 31 March 2017).
Old Mutual Wealth is part of Old Mutual plc, a FTSE 100 group that provides life assurance, asset management, banking and general insurance. Old Mutual is trusted by more than 19.4 million customers across the world and has a total of £394.9 billion of assets under management (as at 31 December 2016).
This press release is for journalists only and should not be relied upon by financial advisers or customers.
Please remember that past performance is not a guide to future performance. The value of investments and the income from them can go down as well as up and investors may not get back any of the amount originally invested. Exchange rate changes may cause the value of overseas investments to rise or fall.
This communication is issued by Old Mutual Wealth Management Limited, a Private Limited Company (Company Number 0604270), Old Mutual House Portland Terrace Southampton Hampshire SO14 7EJ.