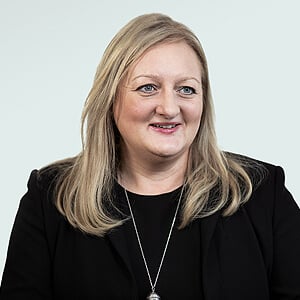 Michelle has 30 years' experience in financial services. She joined the business in 1997, initially to drive the international strategy, and has extensive commercial leadership experience, having held key roles across international distribution, UK and international product development and marketing.
Michelle has a successful track record in leading major change, most latterly in brand and proposition. She has built significant strategic expertise in marketing as well as in customer proposition development. Michelle is a qualified marketer and is a Fellow of both the Chartered Institute of Marketing and the Marketing Academy.
Michelle was previously Chief Marketing Officer for Quilter before being appointed Managing Director (Private Clients) in January 2021.