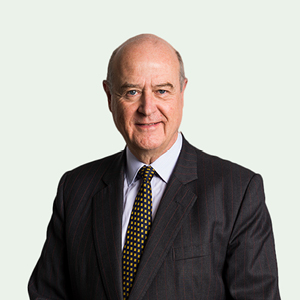 Chris was appointed to the Board as an independent Non-executive Director in April 2020 and became Chair of the Board in July 2020.
Chris has considerable experience in financial services, particularly in the areas of investment and asset management.
Chris was appointed to the Quilter Plc Board as a Non-executive Director in July 2021. He is a member of the Board Risk Committee and Board Technology and Operations Committee.
Chris is an experienced Chair and Non-executive Director and he chairs BlackRock Throgmorton Trust plc and JP Morgan Japanese Investment Trust plc. He is also a Non-executive Director of Alliance Trust PLC and UIL Limited. He was Chief Executive of Ignis Asset Management, a business with circa. £65bn of assets under management, from 2009 to mid-2014. Over this period, Chris led the successful transformation, and then sale, of the business. Chris stepped down from the Board of Sarasin & Partners LLP on 30 June 2021 and has confirmed he will not be seeking re-election to the Alliance Trust PLC Board at their Annual General Meeting in April 2022.
Chris has held Board-level positions at a number of asset management businesses including Gartmore, Hill Samuel Asset Management, Cambridge Place Investment Management and 10 years with a US Investment Bank, Prudential-Bache. He began his career with KPMG in 1980 where he qualified as a Chartered Accountant.